RailTel IPO: Should you subscribe?
RailTel Corporation of India Ltd is a "Miniratna" that focuses on providing broadband and VPN services. With the RailTel IPO being subscribed 2.6 times on the first day of issue, let's explore whether you should subscribe to this issue. This is another exciting IPO in the long list of IPOs expected in 2021.
About RailTel
RailTel is a government owned company and has been classified as a "Miniratna". A miniratna is a Public Sector Enterprise (PSE) which has earned profits continuously in the past three years and has earned a net profit of at least ₹30 crores in any one of the past 3 years. RailTel is the largest neutral telecom infrastructure providers in the country owning a Pan-India optic fiber network on exclusive Right of Way (ROW) along railway track.
About the IPO
Date of Issue : The public issue will be open for subscription from February 16th to February 18th, 2021.
Price Band : The price range of the IPO will be ₹93-₹94 per share, and the lot size is 155 shares. At the upper price range, each lot would cost ₹14,570. A retail investor can apply for a maximum of 13 lots.
Size of issue : The size of the issue is ₹819.24 crores. The entire Initial Public Offer (IPO) is an Offer For Sales (OFS). This means that the entire money raised will be received by the government and not the company.
Objective of the issue : The IPO is part of the disinvestment program of the government.
Financials : From the image below it can be seen that the revenue and profit after tax (PAT) has consistently grown over the years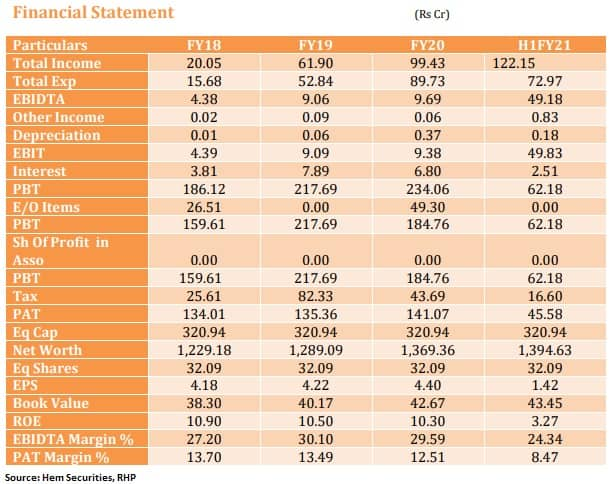 Should you subscribe?
Several experts and rating agencies have assigned a SUBSCRIBE rating for the RailTel IPO, and we believe one should subscribe to the IPO. In the grey market, the RailTel IPO is trading at a 50% premium. We expect strong listing gains for the RailTel IPO.