IPO – Indian Railway Finance Corporation – Yes or No?
Of the several IPOs lined up for 2021, Indian Railway Finance Corporation (IRFC) is the first one. IRFC is a massive IPO, and the question everyone is faced with right now is whether to subscribe for the IPO or not.
IRFC's business
The IRFC has one and only one client – the Indian Railways and its subsidiaries. Financing the railways' humongous operation is the IRFC's sole focus. IRFC is an NBFC, and it has been given the highest credit rating by ICRA, CRISIL & CARE.
IRFC primarily focuses on financing the acquisition of powered and unpowered vehicles (for example locomotives, coaches, wagons, trucks, flats, electric multiple units, containers, cranes, trollies of all kinds). These are known as Rolling Stock.
It also leases railway infrastructure assets and national projects of the Government of India(GoI) and lends to other entities under the Ministry of Railways (MoR). IRFC is responsible for funding the procurement of rolling stock assets by the MoR.
IRFC has shown a strong YoY growth both in terms of Total Income and Profit after Tax (PAT)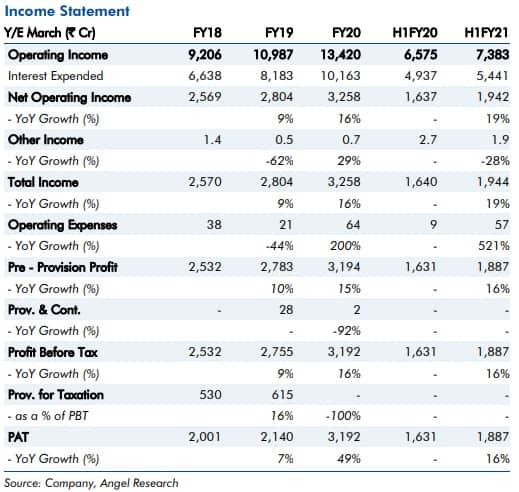 IPO details
The IRFC IPO issue size is a mammoth ₹4,633 crores. The price band is fixed at ₹25-₹26 and the lot size is 575 shares, valuing one lot at ₹14,950. A retail investor can apply for 13 lots. The IPO is open from 18th January 2021 to 20th January 2021. The book running lead managers are DAM Capital Advisors Ltd., HSBC Securities and Capital Markets (India) Pvt., ICICI Securities Ltd. and SBI Capital Markets Ltd.
Verdict
Since IRFC is wholly reliant on the Indian Railways, it enjoys a monopoly. IRFC makes money only if the Indian Railways makes money. Indian Railways' success depends on the growth and success of the nation. The 2020 Union Budget had allocated the highest ever capital expenditure of ₹160,200 crores towards the Railways Ministry, of which 23% was towards rolling stock. The IRFC IPO would provide nominal listing gains and not mammoth listing gains as those of Mrs Bectors Foods and Burger King. This IPO is for the long term investor.